Ultimate Guide to Dallas Cowboys Game Travel Packages
Are you a die-hard fan Dallas Cowboys fan? The team with one of the biggest fanbases in the NFL. The Dallas Cowboys supporters also spent the most on their team's merchandise. They are always there for their team, thinking: "This could be the year". And their support continues.
But what if this is the year? You cannot afford to miss a winning game!
RGV Tours offers you several opportunities to attend the Cowboys games. RGV Tours is a trusted travel agency, and their Dallas Cowboys Game Travel Packages are designed to provide fans with an all-inclusive, hassle-free adventure. With RGV Tours, you can rest assured that every aspect of your trip, from transportation to accommodations and game tickets, will be taken care of, allowing you to focus solely on enjoying the game and creating lifelong memories. Look at the tailored Dallas Cowboys game travel packages, book your place, and be sure you are there to assist Rowdy, the ever-smiling buckaroo, to encourage your team in the Arctic White and Blue to win!
The Dallas Cowboys game travel packages are not limited to the game itself. You will experience pre-game activities to immerse yourself in the Cowboys culture. Tour the stadium, attend a 3-hour tailgating party with a Cowboys legend, get the best seats in the house, and many more activities to make this an unforgettable experience. You can do all this hassle-free because RGV Tours takes all the worry and arrangements from your hands.
You will travel in luxury in a comfortable high-class motor coach, don't need to hunt for tickets, enjoy the game with special packages for family and friends, stay over in upscale hotel accommodation with scrumptious breakfast, and you can relax and enjoy the fun!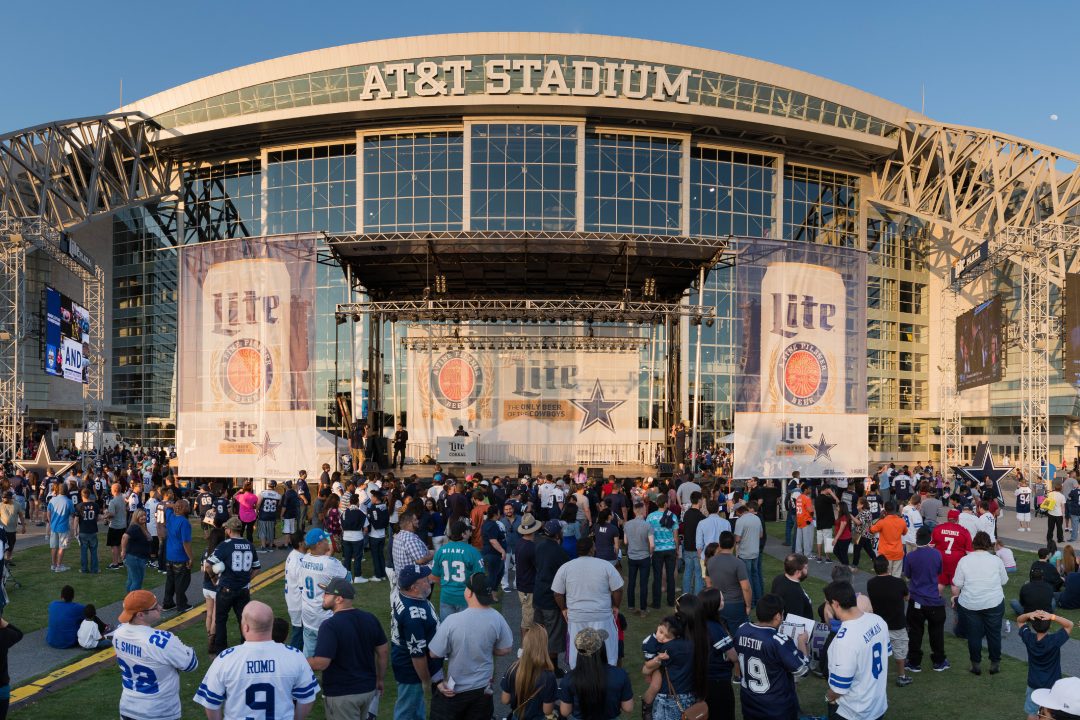 Here are the upcoming Dallas Cowboys game travel packages according to the chronological dates for 2023:
16 to 18 September: Cowboys vs Jets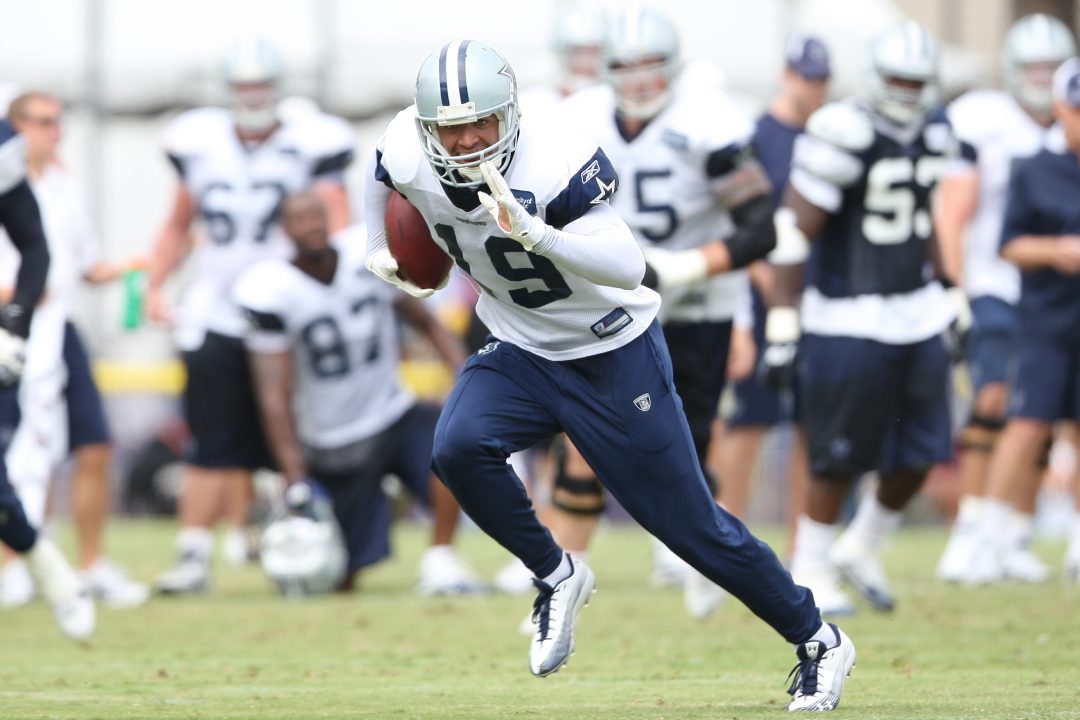 Depart on 16 September and travel in comfort to Arlington. Enjoy all the privileges we offer with that special person in your life or with family and friends. Select from the Party, Silver, Gold, or Platinum Dallas Cowboys game travel packages at an affordable rate with instalment options. Decide, make your choice, and we'll do the rest for you to come and enjoy!
30 September to 2 October: Cowboys vs Patriots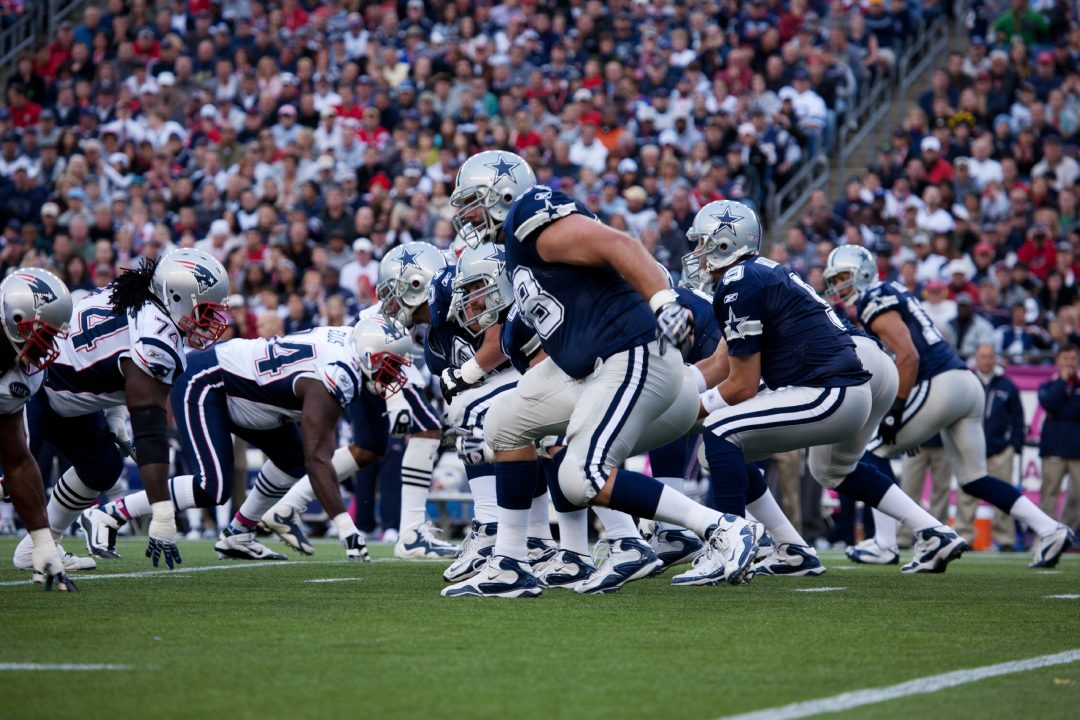 Departure on 30 September and return on 2 October. You can enjoy this game with friends and family without worrying about anything. Choose any of the game travel packages available starting at $449, and contact us at RGV Tours to book your trip.
28 to 30 October: Cowboys vs RAMS
At the end of October, there is yet another game travel tour for the Cowboys game vs RAMS. Leaving on our luxury coach at 8:00 on 28 October, enjoy the trip to Arlington to book into the hotel and prepare for the Tailgate Party, other Cowboys treats, and the exciting game the next day. Packages include various options for you and your family and friends. Select which will suit you and your party to join this enjoyable, memorable game.
11 to 13 November: Cowboys vs Giants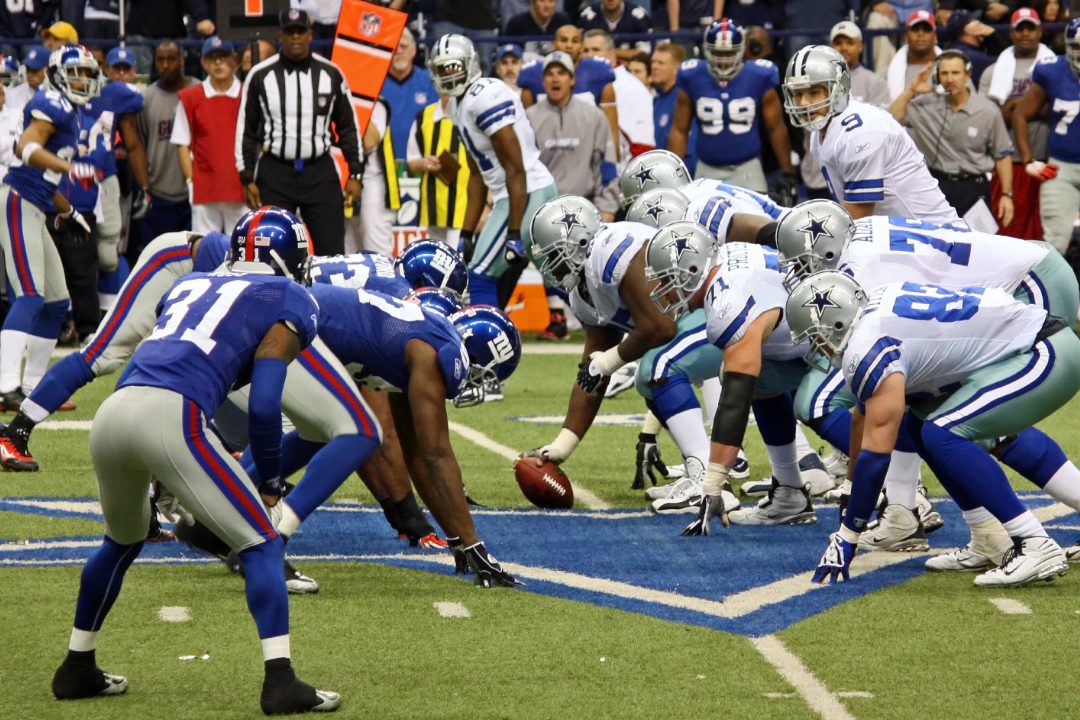 On 11 November at 8:00, you can head out again on a luxurious, comfortable coach to Arlington to witness the Cowboys vs the Giants. Overnight in an upscale hotel, you're off to the stadium the following day after a relaxing sleep and a delicious breakfast. There you will attend a Bill Bates Tailgate Party before another exhilarating game of the Cowboys against the Giants. Starting at $449, you have several Dallas Cowboys game travel packages to make this come true.
22 to 24 November: Cowboys vs Commanders
Another thrilling tour to watch the Cowboys in action takes place on 22 November. You'll leave at 23:00 and arrive with the luxury coach in Arlington on 23 November. Time for a quick shower and a change of clothing in the elegant hotel; you will go to the stadium for the Tailgate Party before the match starts at 15:30. The departure from there back home will be at 10:00 the next morning to bring you home safe and satisfied, after watching your team perform, at 23:00 on 24 November. Varying Dallas Cowboys game travel packages from &449 to &749 are available for you and family or friends.
30 November to 1 December: Cowboys vs Seahawks
We consider your working hours with the planning of our Cowboys game travel packages. This one is especially for those who have to finish the day at the office before heading out on a rip-roaring long weekend to watch the Cowboys vs the Seahawks. We will depart at 2 am on 30 November, and you will safely return on 1 December at 23:00. You will attend the Ultimate Bill Bates Tailgate Party, with other exciting activities, before the game starts at 19:20. An ideal outing for family and friends at affordable prices. Study our packages at RGV Tours, and don't miss out!
10 December to 11 December: Cowboys vs Eagles
What about a quick trip to watch the game? You don't have to drive, book accommodation and tickets, or worry about time management. If you want to attend this match, RGV Tours will see to it that you're there. Many perks included, like the Tailgate Party and meeting a Cowboys legend. All you have to do is enjoy the match and weekend. Contact RGV Tours to select your ideal Dallas Cowboys Travel Package.
30 December to 31 December: Cowboys vs Lions

Before you enter the New Year, you have to treat yourself to watch your ultimate team perform against the Lions. For this Dallas Cowboys game travel, we will leave at 2 am on 30 December to get there on time in the comfortable coach where you can nap while en route. Arriving there at 12:00, you can rest and get ready for the Tailgate Party at 16:00 before the Cowboys take on the Lions at 19:15. After a Cowboys-filled day, you will have a good night's rest in the hotel and leave for home the following day after breakfast. You will be home at 20:00, on time for your New Year's Party. Look at all the Dallas Cowboys game travel packages available to treat yourself to the last Cowboys game for 2023.
This could be the year for the Dallas Cowboys! Ensure you take advantage of every opportunity to see America's Team in action! Look at the Dallas Cowboys game travel packages you can choose from – or attend all of these – and contact us at RGV Tours to plan this.
You just sit back, and we'll do everything for you and worry about the details.
Call us, visit us, and check out our FAQ section to give you peace of mind. Experience these great Dallas Cowboys game travel packages that every Cowboys fan should have. Gear up, book your package, get ready to cheer alongside fellow Cowboys, and watch the magic unfold in the stadium.